Jewelry is an essential element of grooming. People not only love to dress up but also find jewelry as an impressionable present to give to loved ones. This is the reason why the jewelry industry is expanding rapidly now more than ever.
To seize the opportunity of jewelry trading, one can source from various well-known wholesale brands that are known for the quality of their goods and services.
Sourcing jewelry may sound like a lot of hassle but it is often a better idea for your retail store as it could save a lot of time, ensures the quality of the product with improved services, and reduces lead time.
This article aims to list some of the prominent jewelry wholesalers in Charlotte, NC. If you are someone looking for jewelry wholesalers in Charlotte, then you have come to the right place.
Following is the list of 5 jewelry wholesalers in Charlotte, NC.
Silver Jewelry Wholesale
The Henderson Legacy
Blake Brothers International, inc
Carolina Strung Wholesale
Avadiamonds
1. Silver Jewelry Wholesale
If you are looking for hypo-allergic quality jewelry at wholesale rates then Silver Jewelry Wholesale is the store for you. Not only will you be able to find quality jewelry at competitive prices but also trending designs.
Here is why you should do business with them:
Get discounts on bulk purchases.
Free shipping on big orders.
Responsible resourcing
Safe and secure payment system.
Compliance with regulations.
Address: Tryon St Charlotte NC 28202
Contact: 704-322-3994
Website: charlottesilverjewelrywholesale.com
2. The Henderson Legacy Limited
If you want to treat your customers to unique pieces then this is the place for you. The Henderson legacy is a renowned jewelry wholesaler located in Charlotte, NC. The customers can choose from a variety of fine-quality jewelry collections or customize their pieces through the app.
The website has different collections showcased namely the Venetian collection, Firenze collection, and Luca collection.
Here is why you should do business with them:
They have experience of four decades in the jewelry industry.
Get personalized jewelry as per your liking.
The customer service is impeccable and customers receive undivided attention.
Contact: 704.333.3035
Email: [email protected]
Website: The Henderson Legacy
3. Blake Brothers International, INC.
Blake brothers' international is a wholesale sterling silver jewelry store situated in Charlotte, NC.  The company hosts a number of tradeshows, hotel shows, and open houses to cater to customers. One can attend these tradeshows to get an experience of the brand's collection and
The brand has an exclusive range of jewelry pieces such as pendants, earrings, rings, chains, and also a separate Indian jewelry collection for their Indian target market.
Here is why you should do business with them:
They offer discounts upon bulk purchases.
Shipping is free on orders above $250
Address: 86 Powers St, Milford, NH 03055, United States
Contact: (704)504-9632
Fax: (704) 504-0759
Email: [email protected]
Website: https://blakebros.com/about-us
4. Carolina Strung Wholesale
Carolina strung is a wholesale and retail jewelry outlet in North Carolina. The brand offers a wide array of handmade statement jewelry such as bracelets, necklaces, earrings, etc.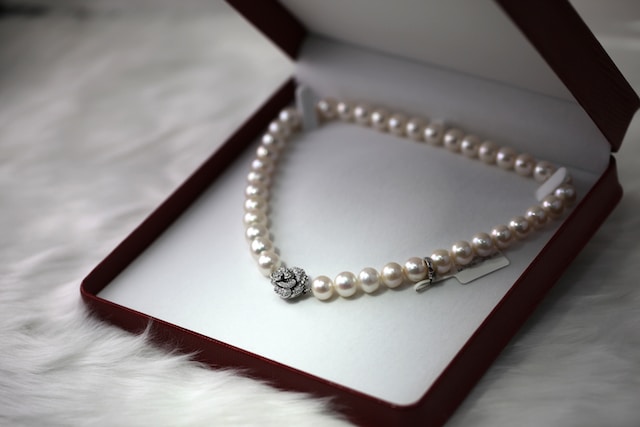 If a customer wants to get an item customized for their retail outlet, they can do so by getting in touch with the website.
Here is why you should do business with them:
All the material such as beads used to make necklaces is handmade and the quality is top-notch.
If one wants to shop wholesale from the website, they can do so conveniently by making an account on the website, after getting the account approved one can shop jewelry at whole prices.
Email: [email protected]
Website: https://www.carolinastrungwholesale.com/
5. Avadiamonds
If you are looking forward to sourcing diamonds from manufacturers and wholesalers directly for your retail store, then Avadiamond is the place for you. The headquarter of the brand is located in Charlotte NC.
One can view a huge array of diamond layouts and designs from the website and choose the finest piece for their retail store.
Here is why you should do business with them:
The customer support is impeccable, and they will resolve any problem faced by the customer right away.
Huge variety of diamonds to choose from.
Address: 5950 Fairview Rd, Charlotte NC 28210
Email: [email protected]
Website: https://avadiamonds.net/#backtotop
Conclusion
Following is the list of vendors discussed in this article:
Silver jewelry wholesale
The Henderson legacy
Blake brothers; international, inc
Carolina strung wholesale
Avadiamonds
This article comprises some of the notable jewelry wholesale vendors in Charlotte that one can reach out to in order to source jewelry for a retail store or even for personal use. Sourcing jewelry from wholesalers is convenient and safe, as the quality is assured. Not to mention it saves time and bulk discounts are a cherry on top.