Charms have long been aspired and sought after jewelry items in the form of talismans or amulets to ward off evil spirits or bad luck. In older times, people used to make charms from beads, shells, animal bones, etc.
The tradition took the form of fashion over time, and several companies started making gold-filled charms made from 9ct gold and 14k gold. People use gold-filled charms as a present for special events such as engagements, weddings, or birthdays.
Here is a list of specialized wholesale gold-filled charm suppliers from all over the world. They create gold-filled charms, necklaces, and bracelets and supply them to retailers, departmental stores, shops, and individuals at factory prices.
List of Wholesale gold-filled charms suppliers:
Crystal Findings Inc
Cooksongold
Burhouse Limited
BeadWholesaler.com
BeadKraft
Bellore Rashbel
Kingsleryan
Rich Wholesale Jewellers
House of Jewelry
International Craft
1. Crystal Findings Inc:
Crystal Findings Inc. is the number one choice for crafters, stores, and hobbyists in the United States since its foundation in 1996. 
They are one of the largest bead suppliers in the United States, having an extensive collection of over 12,000 gold-filled, sterling silver, and Swarovski crystal beads available online. 
They stock and supply a huge collection of gold-filled and sterling silver jewelry items to customers nationwide, including charms, necklaces, findings, beads, pendants, bracelets, rings, earrings, anklets, chains, and wires, Swarovski crystal squares, jewelry pliers, etc. 
Location:
1229 Chestnut St Suite L-1, Philadelphia, PA 19107, United States
Contact:
+1-877-955-3555
Website:
https://www.crystalfindings.com/
2. Cooksongold:
Cooksongold has been part of the Heimerle + Meule Group since 2013 and is a leading professional jewelry supplier and provides essentials like charms bead collection, precious and semi-precious gemstones and storage items at affordable prices. 
They are the UK's most extensive range of jewelry-making suppliers available for jewelry makers, goldsmiths and silversmiths, designer jewelers, retailers, independent craftsmen, artisans, and craft enthusiasts all over the world.
Browse through their online 100% recycled gold and silver sheet, tube and grain, wire, platinum, and palladium bullion supplies – customizable to suit your requirements.
Location:
Cooksongold, 59-83 Vittoria St, Birmingham B1 3NZ, United Kingdom
Contact:
+0345-100-1122
Website:
3. Burhouse Limited:
Clinton Burhouse initiated Burhouse Limited in 1968 and started bulk-breaking semi-precious gemstones, components, gemstone beads, and cabochon lines.
The company managed to expand its products with the increasing demand for beading products in gold plated, gold vermeil, sterling silver, gemstone, and a unique plated cabochon settings line called BH Stampings over 50 years.
They help you browse through a unique selection of charm bracelets, necklaces, or bangles using their wide range of charms for making jewelry, available in classic shapes of heart, oval, and intricate designs between 0.64mm and 2mm.
Location:
Quarmby Mills Tanyard Rd, Oakes, Huddersfield HD3 4YP, United Kingdom
Contact:
01484-485100
Website:
https://www.burhousebeads.com/
4. BeadWholesaler.com:
BeadWholesaler.com is an Orlando Florida-based E-Commerce website of Eagle international of Longwood, Inc. that has been dealing with Jewelry making components, including findings, beads, and chains, since 1992 Florida. 
With over 10,000 products, they carry an immense collection of SWAROVSKI Crystal Beads, charms, Pendant, Pearls, Rhinestones, and components. 
They are a distributor of Made-in-the-USA products, such as gold-filled beads, charm/pendants, TierraCast Pewter products, sterling silver, bulk chains both by foot, and finished necklaces.
Location:
2148 Orinoco Dr #328, Orlando, FL 32837, United States
Contact:
1-407-370-2929
Website:
https://www.beadwholesaler.com/
5. BeadKraft:
BeadKraft is located in the heart of New York City and has been a premier supplier of craft and jewelry supplies since 1971 to the ever-evolving fashion, art, and jewelry industries. 
BeadKraft delivers a comprehensive line of gold-filled findings made of heavy 14k gold, beads, sterling silver findings, embellishments, tools, crafts, jewels, stones, and jewelry-making supplies at wholesale prices directly to its clientele. 
The jewelry products include charms, pendants, bracelets, jump rings, key chain parts, clasps, split rings, eye/headpins, etc.
Location: 
146 W. 29th St, #2W New York, NY 10001
Contact:
+1-212-532-6820
Website: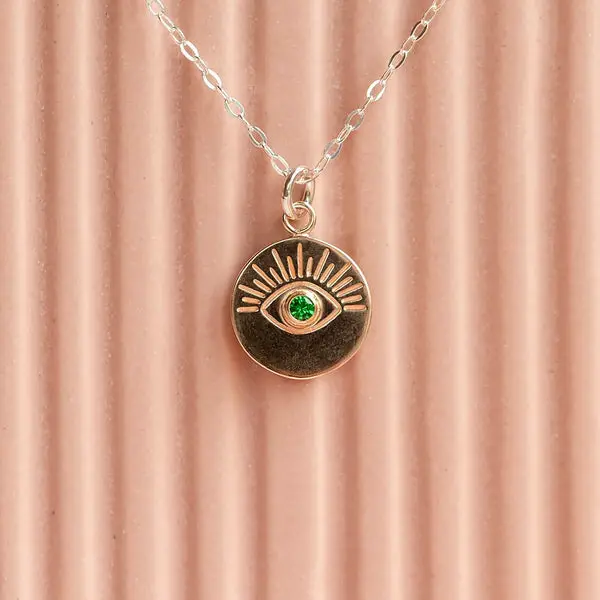 6. Bellore Rashbel:
Bellore Rashbel is UK Hatton Garden-based Company that supplies precious metal bullion to the trade and the public. 
They stock everything for making of charms, bracelets, pendants, etc., including precious metal bullion, jewelry-making tools/machinery, precious metal findings, chains, beading supplies, precious & semi-precious gemstone beads, and readymade jewelry, etc.
The knowledge, experience, and company's innovative manufacturing and suppliers' partnership in the industry for over 25 years let them offer quality products at competitive prices.
They also offer string and repairing services and supply larger quantities of items for a wholesale discount. 
Location:
T O'Donoghue Ltd, 39 Greville St, Hatton Garden, London EC1N 8PJ, United Kingdom
Contact:
+44-20-7404-3220
Website:
https://www.bellorerashbel.co.uk/
7. House of Jewelry:
Sam and Rima is a second-generation family business initiated in Canada's Jewellery Hub in 1986, and over thirty years, gained over 1000 independent retailers and chain stores in North America Wide.
House of Jewellery aims at providing competitively-priced and fashion-forward pieces in dazzling Cubic Zirconia, semi-precious stone jewelry, and high polished sterling silver jewelry.
They have added a contemporary 14K gold line and a large selection of conflict-free diamonds in making charms, chains, bracelets, necklaces, pendants, etc.
Location:
27 Queen St. E. Suite 1202 Toronto, ON Canada M5C 2M6
Contact:
1-800-668-4422
Website:
8. Kingsleryan:
Kingsley Ryan has been a leading wholesale supplier of gold-filled, sterling silver, and body piercing jewelry for over forty years.
They always come up with the latest fashion trends in piercing jewelry for the nose, lip, ear, labrets, belly bars, and tongue.
The extensive collection of Gold-Plated and Sterling Silver jewelry is heightened with charms, pavé crystals, and semi-precious gemstones in ear studs/cuffs, pendant earrings, statement hoops/Huggies, nose pins, stackable rings, and necklaces. 
Location:
Unit 7 Brooks St, Higher Hillgate, Stockport SK1 3HS, United Kingdom
Contact:
+44-161-476-5448
Website:
https://www.kingsleyryan.co.uk/
9. Rich Wholesale Jewellers:
Rich Wholesale Jewellers own more than 30 years of knowledge in the trade and is the major wholesaler in Cape Town of 9ct gold and silver jewelry, understanding their customers' requirements. 
They hold stock of more than 2000 classic items, including charm bracelets, rings, pendants, earrings, chains, etc. 
They offer their clients personal visits and select from their massive range of amazing jewelry with updated designs from Bangkok and Italy.
Location:
Suite 801 Pier House Heerengracht, Adderley St, Cape Town, 8001, South Africa
Contact:
+27-21-421-1820
Website:
10. International Craft:
International Craft is a family-owned wholesaler and has been supplying a comprehensive range of jewelry components and findings in 9ct gold, gold-filled, sterling silver, silver-filled, and plated metal since 1971.
They stock everything ranging from wires, tools, beads, and presentation boxes available on MOQ of £25.00 exclusive VAT to market traders, department stores, schools, party planners, shops & fundraisers.
They supply gold-filled charms, pendants, chains, eye pins, rings, earrings, and rose gold-filled beads and findings.
Location:
Unit 4, The Empire Centre, Imperial Way, Watford WD24 4YH, United Kingdom
Contact:
+44-1923-235336
Website:
https://www.internationalcraft.com/
Check out our article on the List of Wholesale Gold Jewelry Dubai Suppliers & Vendors