Beads can be transformed into the most distinctive designs and patterns depending on one's creativity. They are available in a variety of sizes, shapes, and colors to help you make attractive and unique jewelry products.
For those who make jewelry for a living or as a pastime, purchasing wholesale beads can be very beneficial.
Wholesale beads are less expensive than store-bought beads because these beads are acquired in large quantities and are sold at really low costs.
Depending on the number of beads ordered, you may receive a discount on your purchase. This article contains legitimate wholesalers who strive to supply jewelry beads at affordable rates.
List of wholesale beads vendors in Hong Kong:
Grand Talent
Yau Shing Gems Co. Ltd
Gem Smart
Nbeads
AK Beads Company Ltd
1. Grand Talent
Since 2002, Grand Talent has been a direct manufacturer and exporter of a comprehensive range of one-of-a-kind, high-quality, handcrafted semi-precious beads, including turquoises, corals, freshwater pearls, sterling silver fittings, and more. They are based in Hong Kong.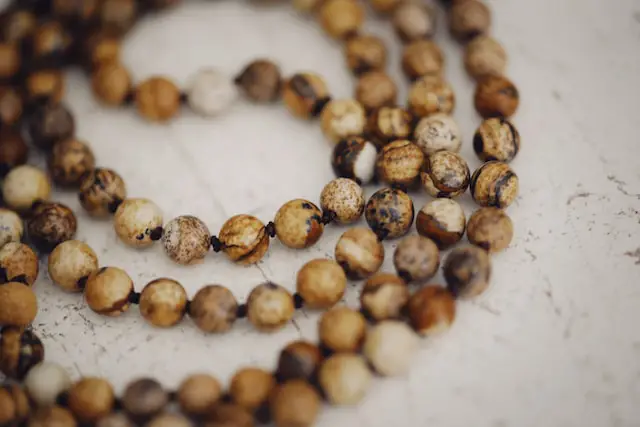 They offer wholesale jewelry beads and other jewelry-making supplies to destinations all over the world, including Canada, North and South America, Russia, Italy, and many other countries.
Their expert production teams assist in the selection, cutting, polishing, and drilling processes, all while maintaining tight quality control. You may rest assured that their knowledgeable and dedicated service team will exceed your expectations.
Contact info:
Tel: (852) 31079800
Email: [email protected]
Website: www.grandtalent.net
Address: Golden Sun Centre, 59-67 Bonham Strand West, Sheung Wan, Hong Kong.
2. Yau Shing Gems Co. Ltd
They have been manufacturing and marketing stone beads and various other kinds of beads for more than 40 years, having been founded in the 1980s and based in Hong Kong.
Their factories are in charge of cutting the stones and producing high-quality stone beads. Before being sold, all of the goods are submitted to their Hong Kong headquarters for quality control.
You are welcome to visit their showroom in Hung Hom, Hong Kong, outside of show hours for a thorough presentation of all their products in a pleasant environment, or you can place an online order by emailing or texting them, and they will deliver it to you.
Contact info:
Tel: +852 2764 4071
Email: [email protected] 
Website: https://yaushinggems.com/
Address: Room 1006, 10/F, Fu Hang Industrial Building, 1 Hok Yuen Street East, Hung Hom, Hong Kong.
3. Gem Smart
Gem Smart been in business since 2002, focusing on order-based business with quick delivery at low pricing. They manufacture, import, and export high-quality gemstone beads, emerald, ruby, and other kinds of beads at wholesale pricing.
Their headquarters are in Hong Kong, and they are committed to their core values of integrity, mutual trust, and transparency.
Their gemstone beads are cut and polished with great care and are used to manufacture various jewelry items or other adornments. Do not hesitate to contact them if you require any additional information.
They care about their customers and make sure all your queries are dealt with and all your jewelry-making needs are fulfilled.
Contact info:
Tel: +852 2382 6686
Email: [email protected]
Website: https://www.gemsmart.com.hk
Address: Focal Industrial Centre, 21 Man Lok Street, Hung Hom, Kln, Hong Kong.
4. Nbeads
Nbeads is a global B2C and B2B e-commerce platform for quick fashion. The company primarily sells jewelry beads, stringing materials, and other jewelry-making products at wholesale rates.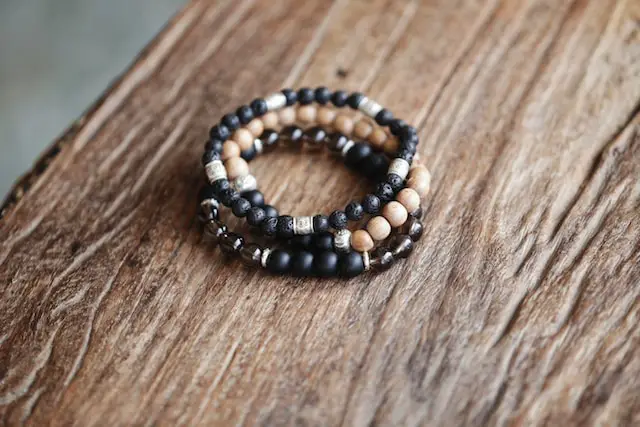 They offer an extensive collection of beads and findings, with thousands of products available online. They have established offices and storage facilities in many cities in China, as well as three agents in the United Kingdom, Canada, and France.
Moreover, they are able to remain on top of the current fashion trends from around the world while delivering these products to market quickly because of their years of effort and experience. They guarantee to provide the best products and services to each and every customer.
If you make them your wholesale provider of jewelry beads, your goods will be prepared and sent within 48 working hours, including inspection and packing, thanks to their intelligent and efficient work staff.
Contact info:
Email: [email protected]
Website: https://www.nbeads.com
Address: World Finance Ctr Harbour City 17 Canton Rd Tst Kl, Hong Kong.
5. AK Beads Company Ltd
They specialize in providing their customers with wholesale beads, beady jewelry, and other such products at really low costs.
They source their products from around the world to meet the demand of different customers. They are based in Kowloon, Hong Kong.
Their extensive collection of beads includes crystal glass beads, plastic beads, wooden beads, gemstone beads, acrylic beads, and much more.
Their exceptional customer service, fast shipping, high-quality products, and low rates are appreciated everywhere.
Contact info:
Tel: (852)2363 6092
Website: http://www.akbeads.com.hk
Address: Unit A16, 12/F., Blk A, Merit Industrial Centre, 94 To Kwa Wan Rd., Kowloon, Hong Kong.
Also, make sure to check out this article on wholesale African jewelry vendors in New York.