Luxury clothing is important in society since many individuals want to wear high-priced garments and elegant designs created for the wealthy. Luxury items can help boost self-esteem and provide a sense of belonging. 
Another reason why some individuals purchase luxury items is a sense of accomplishment. Allowing oneself the luxury of expensive clothing may contribute significantly to your overall attentiveness. 
When you put on high-quality apparel to attend a social gathering, you immediately feel more confident, exuberant, and in a much better mood.
Dunhill sees this as an opportunity to fulfill people's wishes and create a platform where they can find exquisite sets of clothing and accessories.
Dunhill is a design-driven company that creates distinctive and fashionable indulgences for men with flair, substance, and purpose.
Alfred Dunhill founded the company in 1893 after taking over his father's harness-making business. Alfred created and produced items for the driving industry to fulfill the requirements of a new generation.
Leather and workmanship are as important now as they were 125 years ago. Dunhill continues the history of careful artistry in its leather operations in London's Walthamstow and in Italy. 
Dunhill has built a strong name in the market as a British premium menswear brand with a global retail and distribution network. However, many customers question the prices of their luxury goods and their worth. 
Well, don't worry as this article will answer all your queries about this brand and make it easier for you to decide if their luxury items are good enough, and worth the money.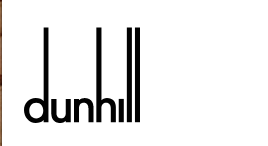 Why is Dunhill Clothing so expensive?
Dunhill is a big multinational corporation that has subsidiaries in multiple countries and supplies its products to various regions around the world. Their clothing chain is quite expensive due to their high-quality fabric and leather. 
The raw material used by the brand's manufacturer is quite costly, and also sourced from the best markets: this is to ensure that the finished clothing item is long-lasting, and not inclined to rip easily.
Other than the costly investing, Dunhill's market position is also quite prominent than the other luxury brands. It makes millions annually and is considered the top corporation globally.
Looking at all of these factors: it's really no surprise that Dunhill charges more for their clothes, especially since they are associated with luxury, wealth, and comfort.
Is Dunhill a luxury brand?
Yes, Dunhill identifies as a luxury brand that serves a social class that can afford an affluent lifestyle and wardrobe.
Their prices are also quite high as their target audience is specifically rich men who want to look good and have a variety of professional attire options with the inclusion of casual wear.
Not only does Dunhill creates a platform for luxury dressing, but their designs also reflect luxury and comfort: as the raw materials they use are very comfortable, and manufacture clothing items made of fine fabric. 
Design is quite an intricate job, and luxury brands follow a certain spectrum of elegant trends that exist within the social circles of rich individuals and the fashion market. 
Dunhill's designs are also made to look, feel, and create an individual who has money and is ready to take on the world.
Are Dunhill jackets good?
Dunhill's leather outerwear is always of the highest quality, but there is now a wider selection available. There are blue suede and shearling bomber jackets, for example, that are simply designed and done with care.
Their jackets are a hit in the fashion industry and are admired by the best designers in the world. They ooze out sophistication, elegance, and innovation to customers.
Many experts agree that Dunhill's jackets are the best of their clothing collections and worth the purchase!
Who designs Dunhill?
Dunhill's luxury clothing is designed by no other than mark Weston, their creative designer. He has given the distinctively British brand a contemporary and slightly subversive vibe, recalling mods, Blitz Kids, and ravers while honoring the workmanship consistent with its immaculately fitted founder, Alfred Dunhill. 
Throughout its 127-year existence, the clothing company has attracted various musical pioneers: Elvis was a fan of its Rollagas lighter, Frank Sinatra of its suits, Kojey Radical and Mike Skinner.
The brand's 2021 collections remain the best and most appreciated in the fashion community. The designs were Pompidou-style, with wrap coats and boxy blazers. Everyone in the luxury fashion world still raves about them.
Dunhill is definitely a luxury brand that is worth the try, especially if you are looking for good, fancy, and trendy outwear for work or casual wear.
Check out Dunhill's official website below, select your country, and start shopping right away!
Website: https://www.dunhill.com
Also, check out our article to find out Why Is Filson Clothing So Expensive?