The forever-growing desire for diamonds is a fascinating subject. Many people are proud to wear diamonds to enrich their look while also adorning their attire. It also serves as an asset to protect their investment.
There are many advantages of buying wholesale diamonds. The price is comparatively less, you can buy in bulk, and the options are limitless. 
There are designs available for every need. Whether you want something subtle or you want to have something extravagant you will find it at a convenient price. 
To further ease you in your search for the best diamonds, we have enlisted the top 5 wholesale diamond suppliers in Orlando.
List of the top 5 Wholesale diamond suppliers in Orlando:
International Diamond center 
Orlando Jewelers 
Verragio
Karadema jewelers
Diamond Brokers in Florida
1. International Diamond Center 
From mining diamonds in South America to hand-selecting thousands of loose stones for its ten showrooms, International Diamond Center has experienced it all. 
Their knowledge in all aspects of the industry, from mines to wholesale to manufacturing and retail, enabled them to keep the company afloat and even thrive through difficult economic times. 
With a unique grasp of what goes on behind the scenes in the diamond industry, they have expanded their operations across the United States, beginning in Orlando. 
Today, IDC is an exclusive partner to some of the most renowned brands in the world, including Forevermark, Tacori and Verragio
Location:
1453 West Sand Lake Road, Suite A Orlando, FL 32809
Contact info:
Phone: (407) 855-6113
Website:
2. Orlando Jewelers
Orlando Jewelers is proud to provide an incredible assortment of wholesale jewelry in the Orlando area. At wholesale pricing, they provide certified diamonds, gold, and silver designer jewelry, wedding bands, engagement rings, and diamond studs or hoop earrings.
Their clients have the facility to look through a large selection of wholesale diamonds at discounted prices. 
Location:
3122 East Colonial Dr. Suite A Orlando, FL 32803
Contact info:
Phone: 407-894-7814
Website: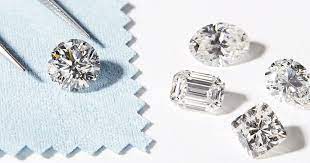 3. Verragio
Founded as a supplier of 14k gold and other jewelry pieces in 1983. KMA Sunbelt Trading Corporation, later on, shifted its focus to diamond wholesale in 1989.  
While wholesale to the jewelry trade continues to this day, in 1990 KMA built its first International Diamond Center fine jewelry display in Clearwater, Florida, allowing the public to view its vast wholesale inventory. 
International Diamond Center is a Verragio boutique that has continued to grow since then, and now has six major showrooms throughout Florida and Georgia, all of which provide an incredible range of diamonds, great designer lines, and unique bridal designs not found anywhere else.
Location:
4104 Millenia Blvd. #105 Orlando, FL, 32839
Contact info:
(407)903-9494
Website:
4. Karadema Jewelers
Karadema Jewelers, founded in 1969, is a family-owned business in Orlando. Karadema Jewelers has an unrivaled reputation in Central Florida and has been a member of the American Gem Society since 1977.
Karadema Jewelers' membership in the American Gem Society assures customers that they are dealing with one of the top 5% of all jewelers.
Karadema Jewelers in Orlando offers a wide range of jewelry. At Karadema Jewelers, you'll find diamonds, pearls, gold, wristwatches, necklaces, and lockets, among other things. They have ten different loose diamond designs.
Location:
Kara Dema Jewelers 4448 Curry Ford Road Orlando, FL 32812-2702
Contact Info:
Phone: (407) 275-0116
Website:
https://www.karademajewelers.com/
5. Diamond Brokers in Florida
Diamond Brokers of Florida imports diamonds at a low price and creates stunning engagement rings and wedding bands at an affordable rate.
They have been a family-owned business specializing in high-quality diamonds and jewelry in West Melbourne. The company offers the greatest discounts on loose diamonds, engagement rings, and wedding bands to their customers, as well as ensures fair prices for buyers.
Location:
1513 W New Haven Ave West Melbourne FL United States 32904
Contact info:
Phone: (321) 984-0757
Website:
Check out our article on the List of Wholesale Gold Chains Canada Suppliers & Vendors