Cosplay is an activity for fans in which you dress up as your favorite character from an anime series. Cosplay has spread beyond anime, and you would see individuals dressed as Marvel characters and other characters at conventions like Comic-Con.
It has pretty much always been like this during an anime convention. Many people will dress up in full costume, and many more will wear some form of cosplay, even if it's just an off-the-shelf costume. At conventions, cosplay is a fun and accepted pastime, but it also has a serious competitive edge to it.
You will have a great time at an anime or cosplay convention whether you are an anime or cosplay fan or not.
This is a once-in-a-lifetime chance. You'll find a flood of impassioned cosplayers dressed as a variety of characters, costume contests, online-related video games, and more as if you've stepped into another world.
If you don't want to cosplay, that is totally fine. In fact, it is even better for those who consider their comfort before anything.
Walking about the event without a wig or a big costume is much easier and more pleasant.
So now you must be wondering what to wear to an anime convention without cosplay and whether or not you can attend without cosplaying.
You will find all of your answers in this article.
Can You Go To a Cosplay Convention Without Cosplay?
At any anime, comic, or game convention, cosplay is not necessary. Attendees will dress up as their favorite characters or show off their creativity and costume construction skills. Many others, on the other hand, like to attend conventions in casual attire.
At a convention, you are not required to dress up. In fact, there are more people dressed casually than there are cosplayers. If you're a little too shy to cosplay at your first convention, don't worry. You'll fit right in.
There is so much to do at conventions that aren't related to cosplaying that you'll still have a good time.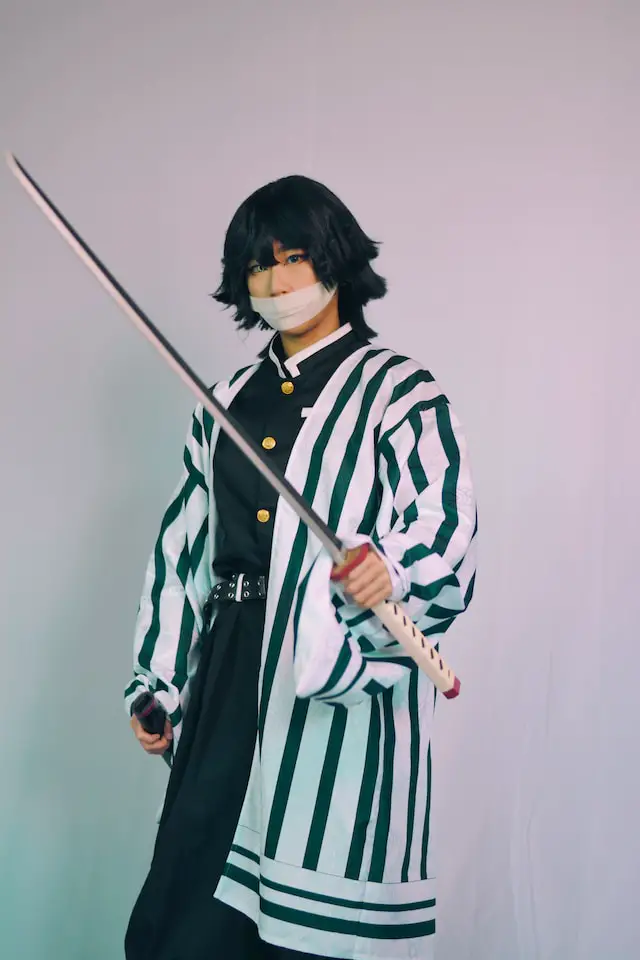 It's also not uncommon to see mixed groups of people, with some cosplayers and some not. So, if you're strolling about with a cosplayer pal, don't be concerned. Simply prepare to handle their luggage whenever a photo is requested.
Another option is to cosplay solely for a portion of the weekend. The majority of conventions take place over three to four days.
You can come in regular clothing on the first day to get a sense of the event, then change into your costume on the second day! Because many costumes are not as comfortable as regular clothing, this is a common occurrence.
Do You Have To Cosplay At Anime Convention?
The answer is no! Although anime cosplays are popular and provide for wonderful character selections, there are a variety of other clothing options to choose from.
Wandering around a convention in regular clothes is not the same as walking around a convention dressed as a cosplayer.
Wearing a t-shirt and pants with standard shoes will make you feel a lot more relaxed. As much as we enjoy cosplaying, walking around in heavy armor, tight clothing, and strange footwear can be rather difficult.
Not to mention the fact that your wig is giving you migraines and making your head sweat! Personally, I despise not having pockets in which to store my phone and money, yet most cosplay pants lack pockets.
Cosplaying may be costly most of the time. If you're constantly purchasing new cosplays for each convention, you'll quickly empty your bank account! The cost of a costume isn't the only factor to consider; logistics might be costly as well.
Additionally, lugging the cosplay costume can be a major pain. You'll need a hotel room to change and do makeup/body paint if you're doing an intricate costume. Alternatively, you can go to the convention by hitching a ride from your home.
So if you decide to go full normie during a conference, you won't have to worry about those costs. You may take public transportation to the convention, and the only actual cost is the convention pass. And eating something other than ramen noodles for lunch or dinner.
All of these annoyances are excellent reasons to avoid cosplaying at a conference, especially a small one. Or if you're only going to be at the convention for a short time that day, such as a Sunday. Casual Sunday Cosplay is a thing for a reason!
What Should I Bring To An Anime Convention?
Even if you are not cosplaying, you will still have to bring a few things with you for an anime convention.
Here is a full list of the stuff you should bring to an anime convention.
Money
Camera
Phone + charger
Console (3DS, PS Vita) + games
Convention's ticket or pass
Things you may want conventions guests to sign
Transport tickets
Water bottle
Umbrella or raincoat
Deodorant
Keys
Food or some snacks
Medication or painkillers
First aid kit or band aids
Sanitary products
Safety pins
Makeup
Bobby pins or hair clips
What Do You Wear To a Cosplay Convention?
The majority of attendees at any given convention do not dress up in any way. There are numerous ways for someone to display their love for anime.
Even if everyone is having fun cosplaying that doesn't mean you have to cosplay too. You can still have fun without cosplaying.
If you decide to go to a cosplay convention without a costume then you should try to go completely casual so you don't hassle a bit. You won't have to look after all the expensive fancy stuff, you will enjoy every bit of the convention.
A casual outfit might be as simple as a T-shirt, jeans, and sneakers. Because the halls can get very full, it's better to wear a T-Shirt inside because all of those people will work up a sweat.
Make sure your shoes are quite comfortable because there will be a lot of walking throughout the event.
Bring a bag and a spare sweatshirt or coat to keep you warm when walking to and from the venue if it's a cold day in general.
If it's a beautiful sunny day, don't forget to bring your sunglasses, a hat, and some sunscreen. It's better to be cautious than sorry!