Getting a wedding invitation makes everyone excited at the thought of joining in a couple's special day, as well as concerned about what to wear to the event.
It is a bit difficult to decide for yourself so you start your research about what to wear and if you don't have a suit, you look for alternatives for a suit.
It depends on the style of the wedding. If the wedding would be held on the beach or would be less formal, you can skip the suit.
But even if the wedding destination is a bit fancy and formal, you are not forced to wear a suit. You can always mix and match our suggestions to create a perfect wedding guest look.
In this article, we will give you some great ideas for wedding guest clothes as well as formal suit alternatives.
What To Wear To a Wedding If You Don't Have a Suit?
Wear something that is comfortable and fits you nicely. It's fine if you don't have a suit. Don't worry about it. We'll show you how to put together a great outfit by mixing and matching your clothes.
Wear a blazer with a dress shirt and tie if you have dress pants or even cotton slacks or chinos.
Wear a necktie or a bow tie but unlike black-tie clothing, a bow tie is not necessary.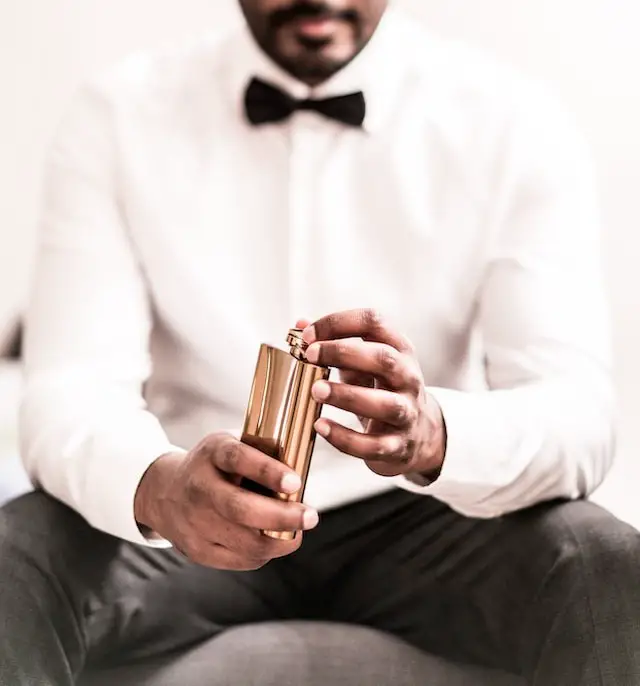 If your wedding invitation specifies a formal dress code, you must wear a collared dress shirt because polo shirts, T-shirts, and banded collar shirts are never suitable for a formal dress code.
Consider a dress shirt in a different color, pattern, or texture if it's appropriate for the wedding location and theme. To show off a touch of your personal style, try denim, pastel, or pinstripe.
Suit blazers can be replaced with half-zip knits, crew neck sweaters, and V-neck jumpers. With a long-sleeved shirt and chinos, they have a dressy look. They can also be layered under a sports or casual jacket if it's cooler outside.
What Can I Wear Instead Of a Suit?
If you don't have a suit, you can usually get away with a button-up shirt, tie, and chinos, but you'll seem out of place at most weddings.
If you want to go a bit casual instead of formal then you will find it a bit difficult. Casual Outfit is possibly the broadest and puzzling of the attire categories. It's the most confusing because everyone's idea of what constitutes casual wedding guest dress varies.
First and foremost, while determining what to wear to a "Casual Attire" wedding, attempt to draw some ideas from the invitation, venue, and time of day the wedding will be held.
Wear slacks or chinos. Casual weddings, especially those held in the summer, are best dressed in chinos or khakis. If the weather is particularly hot, you can try wearing khaki or chino shorts. In cooler weather, a lovely pair of lightweight wool trousers are a good choice.
Wear a shirt with a pattern. For a casual wedding, a printed shirt in stripes, plaid, or an all-over pattern is an excellent choice.
Make your outfit more colorful.  Unlike black-tie and traditional weddings, where dark hues are encouraged, a casual clothing wedding is frequently an excellent opportunity to add a splash of color to your outfit.
Is It Acceptable To Not Wear a Jacket To a Wedding?
It all depends on the wedding's theme. If the wedding would be held on the beach or would be less formal, you can skip the suit.
Most weddings in North America are formal events, and men should dress in a tuxedo, dress shirt, dress pants, and a tie, especially for the ceremony. When you arrive at reception, you can always take off your suit jacket.
I've witnessed teenagers and men under the age of 25 show up for formal weddings wearing a shirt, tie, and dress pants or khakis, but only because they didn't own a suit.
If your wedding invitation specifies black-tie attire, there isn't much opportunity for personal interpretation or modification in the wardrobe of your wedding guests. You must dress up in a tuxedo. While wearing Black-Tie attire gives you the opportunity to show off your particular taste, it is best to stick to tradition.
That means a tuxedo jacket, tuxedo pants, and a bow tie are required. Consider displaying your creativity with your dress shirt, lapel pin, bow tie, and shoe selections for the occasion.
The best part about this outfit is that it's more comfortable and cooler than wearing a suit jacket all day. As a result, try to put off removing your waistcoat as long as possible.
As soon as the DJ starts playing, everyone else will leave their jackets on their chairs, which means you'll be the most put-together person at the wedding.
Do You Have To Wear a Suit To a Formal Wedding?"
One dress code is certain during weddings. If the invitation says 'suits' then you must wear a suit. Modern weddings, on the other hand, are less demanding of their attendees. This allows the wedding guests some experimentation with their outfits.
If the wedding has a morning clothing dress code then there is no way you have to wear a suit. Wear a morning coat, a waistcoat, striped trousers, and other formal attire.
And also no, if the dress code for the wedding is business clothing. You can mix and match the ideas that we have given above.
It would definitely be fine at a summer wedding, though you can skip the tie.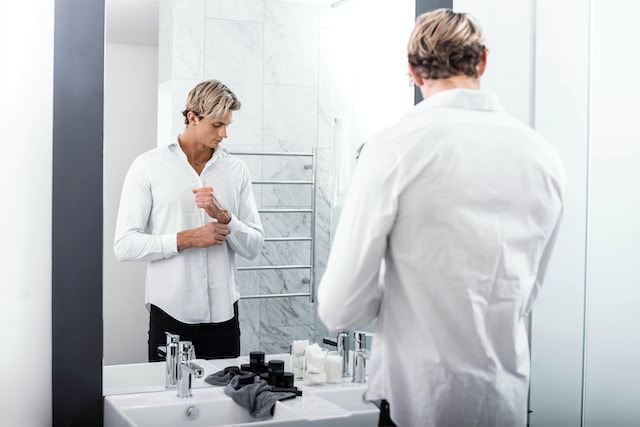 The ideas that we have given will turn out great for two reasons if you are confused about a formal wedding or even casual.
Firstly, it will stand out because everyone else will be wearing the same old traditional clothing.
Secondly, it's more comfortable, especially in the summer.
You also have to respect the wedding's dress code by not going too casual such as wearing shorts, flip-flops, or a t-shirt.
If you follow our instructions, you can avoid wearing a suit and can still look great.
Also, don't forget to check out this article on What To Wear To Jury Duty in The UK.