KK on jewelry stands for Kalevala Koru, a well-known jewelry brand from Finland. Kalevala Koru is known for its high-quality and unique jewelry pieces inspired by Finnish nature, folklore, and mythology.
The brand was founded in 1937 with the aim of creating jewelry that reflects Finnish identity and culture.
Since then, Kalevala Koru has become a well-known brand both in Finland and internationally, with stores and resellers in various countries.
What Is It Worth?
Determining the worth of Kalevala jewelry would depend on various factors such as the materials used, craftsmanship, design, and market demand.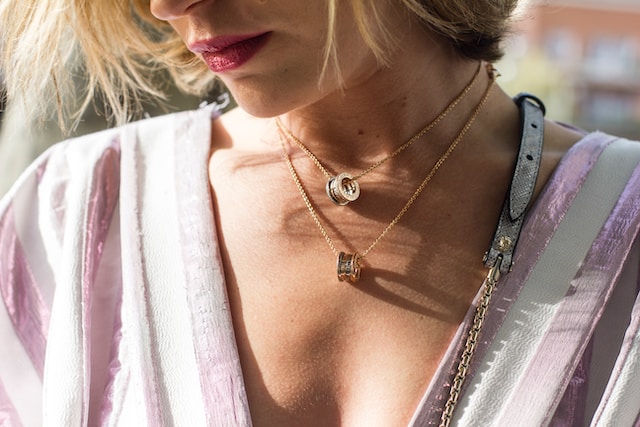 Generally, Kalevala jewelry is known for its high quality and unique design, which may make it worth the investment for those looking for a special and meaningful piece of jewelry. 
Additionally, as Kalevala is a Finnish brand with a rich history and cultural significance, this may add to the value of their jewelry for some collectors or customers. 
Is It Of Good Quality?
Kalevala Jewelry is known for its high-quality standards and craftsmanship. The company uses recycled silver and gold to create their jewelry and also incorporates Finnish design elements into their pieces. 
They have been awarded the Nordic Swan Ecolabel, which signifies their commitment to sustainability and environmentally friendly practices.
Additionally, Kalevala Jewelry uses various gemstones and pearls in their designs, and each piece is handcrafted by skilled artisans in Finland. They also offer a warranty for their products, which indicates confidence in the quality of their jewelry.
Overall, based on the use of sustainable materials, attention to design, and skilled craftsmanship, it can be concluded that Kalevala Jewelry is of good quality.
Conclusion
KK, which stands for Kalevala Jewelry, is a Finnish jewelry brand that offers high-quality and unique jewelry pieces inspired by Finnish folklore and nature. 
The brand is committed to sustainability and ethical practices, which adds value to their jewelry for those who prioritize these factors. 
The quality of their jewelry is excellent, as they use only high-quality materials such as sterling silver, gold, and natural gemstones.