Rado is a high-end, luxury watchmaker with a long list of elegant timepieces. They are well-known in the watch industry for their creative material use.
Rado has earned its place at the top with more than a century of expertise and for pioneering the use of ceramics in watchmaking.
Ceramics are a long-lasting, high-strength material that is used in medical, engineering, and NASA. Moreover, their watches are easy to carry, scratch-resistant, and contain no metals, making them extremely soft and safe for the skin.
Their philosophy revolves around this material, which provides for maximum comfort.
The brand's ideals are centered on producing extremely long-lasting timepieces. Rado watches are also unique, with a variety of styles and designs. It is a wonderful brand to look for if you want high-quality watches that won't go out of style quickly.
Are Rado Watches High-quality?
A gentleman's choice of wristwatch reveals as much about him as his three-piece suit, according to certain fashion experts.
Rado is a well-known Swiss brand of high-end watches noted for its one-of-a-kind design, long-lasting, and scratch-resistant materials. They make sure they use high-tech materials in all of their products.
In order to fulfill the demands of an ever-changing technological age, they have invested much in research over the years.
People love to wear watches that complement their style while also meeting their quality requirements, hence many people go for Rado watches.
They offer sleek and well-polished designs that stand out as exquisite timepieces. Another important attribute to consider is the fact that their watches are scratch-resistant because scratches on your expensive watches are not something you want to see.
Additionally, each new design by the company is a step forward from the previous one, and because of the sapphire crystal used in their designs, Rado is a brand you can trust.
For those who enjoy swimming, you don't have to be concerned about the state of your watch as you dive into the pool.  These high-quality watches are perfectly safe to wear in a 6-foot swimming pool, so keeping track of your time is not an issue.
Whether you're at home or on the go, you'll love every minute of your timepiece. Because of the emphasis on innovation, it is considered a luxury watch brand.
The company is committed to investing in research that will result in a cutting-edge design that may be more expensive to buy. They have won 30 international design awards over the years, so it meets international standards.
Lastly, because of their creativity and precision, Rado timepieces are well recognized as high-quality watches all over the world. They have you covered with their simplistic designs, as there is always a great timepiece to fit your preferences.
Is Rado a Top Watch Brand?
Rado is one of the most well-known brands of luxury watches, specializing in high-quality timepieces, using new technology, and innovative designs. Their watches are top-notch and made of unique materials that have a certain allure.
Knowing you're wearing a watch that's not only scratch-resistant but also unique earns you some extra points, and they continue to excel in this area.
Their watches are genuine Swiss-made timepieces featuring Swiss movements of the highest quality, expert craftsmanship, and high-end materials.
The fact that most Rado watches cost less than $3,000 (and in some cases less than $2,000) is quite impressive.
Although a $3,000 price tag is still out of reach for most men, the importance of craftsmanship and materials cannot be overlooked.
Regardless of how onerous it may be for people, the price point is more than reasonable. Their watches are, without a doubt, excellent timepieces, and have outstanding movements, superior craftsmanship, and one-of-a-kind materials.
Which Is Better, Tag or Rado?
The two most well-known Swiss watchmakers nowadays are Tag Heuer and Rado. While Tag Heuer, a world-renowned luxury watch brand, manufactures high-end attractive sports watches.
Rado, on the other hand, is a name linked with cutting-edge watch technology and innovation. They make watches out of unique materials and make sure they look aesthetic.
Needless to say, a confrontation between two Swiss watchmaking brands with vastly different approaches to their watches is greatly anticipated.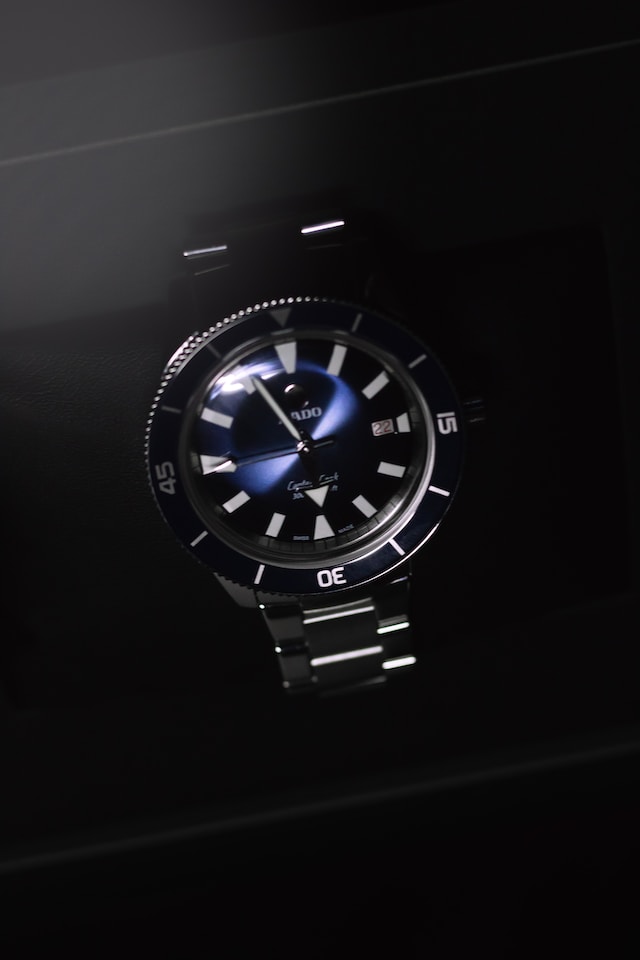 Tag Heuer is a Swiss watch brand created in 1860 in Switzerland by Edouard, Rado, on the other hand, is a watch brand formed in 1917 in Switzerland by Ernsy, Fritz, and Werner Schlup.
Tag Heuer's watch mechanism is of higher quality, while Rado's watches are not only of higher quality but look quite elegant and aesthetic to match their clients' preferences.
Rado is a high-end watchmaker that has mastered the art of unique and scratch-resistant timepieces. Moreover, they are well known for their water-resistant automatic models.
Hence, Rado is a terrific place to start if you're looking for truly unique timepieces with the best and most elegant build.
What Is Special Rado Watch?
Rado isn't simply a luxury watchmaker, it's also a pioneer in the field of innovation.
In 2002, Rado created the world's hardest watch, after producing the first scratch-resistant Rado watch, and in 2013, Rado also unveiled the world's first touch-screen watch.
It has long been a luxury brand, and it is regarded as one of the most reliable and innovative watchmakers in the world.
This is why, when it comes to watches, Rado is the most popular choice among the wealthy and those who appreciate luxury.
Their watches combine all of the characteristics of luxury, which include excellent quality, exclusivity, and price.
Purchasing a Rado watch entails, among other things, investing in timeless designs, superior craftsmanship, and elegance. Rado is a good place to start if you're looking for recommendations for high-quality timepieces.
In conclusion, the brand distinguishes itself not simply in terms of materials. Rado timepieces are among the most distinctively designed timepieces in the luxury market.
The company is also known for collaborating with some of the world's greatest designers who aren't afraid to explore beyond the box.
What's the end result? Reliable timekeepers that not only perform admirably for years but also turn a lot of attention.
Website: https://www.rado.com
Also, don't forget to check out this article on "is Van Heusen a luxury brand?"