Although Nike wasn't considered a luxury brand before, it has now become a luxury brand.
Nike is extremely trendy right now. It's on its way to becoming more of a high-end name, like Louis Vuitton or Gucci, than a mainstream commodity, by making its trendiest sneakers that are harder to find.
This is extremely valuable in terms of both brand image and income for the sportswear business. With the premium market in the United States on the rise, it's a strategy the brand should pursue even further.
Nike produces more than 35% of its sales online, through its own websites, partnerships, and, most importantly, Nike Apps, which currently have over 300 million users.
Nike's internet sales should soon account for more than half of the company's revenue. While the competitors are less active online, Nike is about to leave them behind.
Online marketing has a benefit in the luxury sector, where many consumers are still first-time buyers, they could find lots of amazing stuff online that they were unaware of. Better data, cheaper prices, and the ability to right-size manufacturing are all advantages of going online.
What Type Of Brand Is Nike?
Nike is well recognized for its footwear, clothes, and equipment. It is the world's largest athletic apparel brand.
The brand was founded in 1964 as Blue Ribbon Sports and changed its name to Nike in 1971 to honor the Greek goddess of triumph. Nike employs about 76,000 people worldwide and is one of the most valued companies in the sports industry.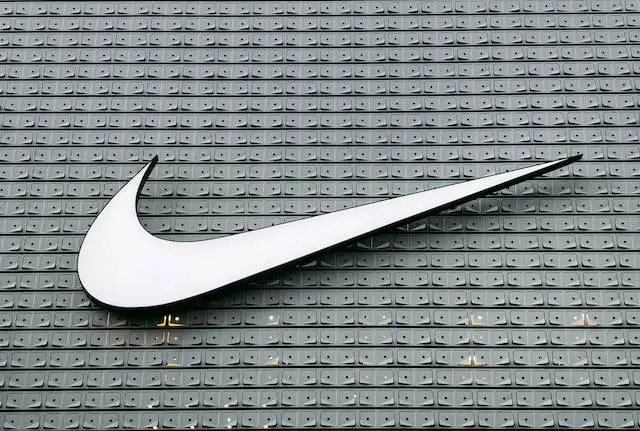 Nike's products range includes shoes, shorts, cleats, jerseys, and base layers, for sports activities such as track and field, association football, basketball, combat sports, American football, tennis, athletics, ice hockey, golf, and cross training for men, women, and children.
Nike's main product is footwear. The brand makes a variety of shoes for a variety of sports.
Nike has been promoting the greatest athletes in a wide range of sports since the 1980s.
Top sportsmen and sports teams from around the world, including LeBron James, Rafael Nadal, Serena Williams, and Alex Morgan, are sponsored by the brand.
Is Nike a Brand Or Designer?
Nike is not a designer but a luxury brand. In the 2010s, they shifted to being a luxury Athleisure brand.
As Nike isn't technically a designer brand, they do provide a wide range of products at various pricing ranges. Some are marketed as fashion/lifestyle items, while others are designed for athletic performance. They still create some low-cost items, but perhaps not as many as in the past.
The products that are sold in their own web store tend to be in the higher-priced luxury and performance categories. Cheaper products are more commonly sold in retail stores, discounted shoe stores, and other similar establishments.
What Makes Nikes Expensive?
Nike products are of excellent quality. In order to assure high quality, materials are carefully picked with an eye not only to performance but also to environmental considerations and sustainability, and ingenious new styles are wear-tested before they go out to retail.
So, if you are getting a pair of Nike shoes, you will get both quality and durability but is it worth the cost? Some people think we are just paying for a brand but it is more than that.
Personally, I believe you will be surprised to learn about the technology used in its shoes. Nike has a lot of fascinating things in its shoes that are of good quality.
Here's what makes Nikes expensive:
Nike produces over half of the sports shoes sold in the United States.
Nike is responsible for 95% of basketball shoes sold in the United States.
According to CNN, Nike spends more money on sports sponsorships than any other company in the world. Nike's marketing campaigns frequently emphasize the emotional benefits of their products which leads you in believing that wearing these shoes will help you to live a healthier life and discover your own greatness.
Nike has been tireless in exploring ways to make their shoes progressively better for running in the decades since they first began selling sneakers.
Nike's new Next% is a perfect example of how the company is always coming up with innovative ways to make running easier. The rubber sole of the Next% has larger grooves that channel water away from the sole when running on wet pavement, giving you more traction, more bounce, and a lower danger of falling.
Nike loves to advertise its innovative footwear technologies before anyone else does. The HyperAdapt sneaker is an excellent example of this. After you put the laces on, the HyperAdapt tightens them automatically.
Rather than forcing your foot to fit into the shoes, it features sensors that adapt the shoe to your foot's curves. Two buttons on the side of the shoe can be used to adjust the fit until it's right.
Nikes are not just for going to the gym or sports. They're made to look well in a variety of casual settings. Nikes are suitable for absolutely every outfit in your wardrobe.
There are many more reasons that make Nike expensive and I personally think that the brand charges for the amazing ideas, technology, quality, and style it puts into its shoes, not just for its name.
Which Is More Expensive Nike Or Adidas?
Nike is the most valuable sports brand in the world, while Adidas ranks 3rd. Nike has been listed as the most valuable apparel brand by Brand Finance, with a $32.4 billion valuation. Nike clearly has a leg up on its archrival Adidas.
When it comes to footwear and sports equipment, Nike and Adidas are the two majors. Regardless of where we come from, when it comes to sports accessories, such as footwear and other items, most of us are drawn to these companies.
Nike has exclusive collaborations with Kanye West and Pharrell Williams, and its ad spending in the United States climbed to $688 million in 2019.
Since 2010, Nike's worth has risen year after year, reaching roughly 42.5 billion dollars in 2021. While Adidas was valued at around 13.4 billion dollars in 2021, up for the sixth year in a row after two years of decline
Nike shoes range in price from $34.97 to $295 based on shoe type and line whereas Adidas sneakers range in price from $15.99 to $200, depending on the shoe style and line. This makes it clear that Nike is expensive than Adidas.
Website: https://www.nike.com/
Also, don't forget to check out this article on Is Montblanc a Luxury Brand?