What makes a luxury brand?
When I think of a luxury brand, I immediately think of wealth, exclusivity, and an abundance of quality.
How can you know for sure if a brand is a luxury?
From the name, you might think Cerruti is a luxury brand. 
After all, it's named after a fashion designer — Nino Cerruti.
But after doing some research on this Italian fashion house, will we conclude that it's luxurious or not?
Is Cerruti a luxury brand?
Cerruti 1881 is a French luxury fashion house founded in 1967 by Italian stylist Nino Cerruti.
The company is known for its menswear, which is sold at many of the world's most prestigious department stores and online. 
Cerruti was an early pioneer of ready-to-wear clothing, having been one of the first brands to introduce it on the international market.
In addition to luxury watches and leather goods, this French company manufactures perfumes.
Over the years, Cerruti 1881 has gained a reputation for excellence, winning the hearts of many, and even catching the attention of Hollywood.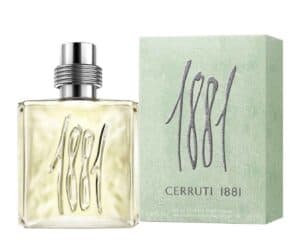 There's been a number of notable actors who have collaborated with the brand, including Michael Douglas, Tom Hanks,  Sharon Stone, Bruce Willis, Julia Roberts, Robert Redford, Al Pacino, Harrison Ford, and Jean-Paul Belmondo.
It is through a combination of unrelenting creativity, innovative design, and a strong commitment to excellence in design that Cerruti brought the 1881 watch to the forefront of the fashion world.
Is Cerruti 1881 a luxury watch?
Cerruti 1881 is a luxury watch brand that is becoming more popular by the day. The company has been around for many years and has been producing some of the best quality watches in the world.
Watches made by Cerruti 1881 are known for their elegance, class, and eye-catching design. Their designs are modern and their craftsmanship is top notch.
The company has also partnered with other brands such as Audi, Ferrari, BMW, Maserati and many others to create limited edition models of their watches. 
These watches are sold at a higher price than normal but they provide excellent value for money since they are made from high quality materials such as leather, stainless steel and gold plating.
Cerruti 1881 is more than just a luxury watch. It is a statement. 
They offer some of the finest luxury watches on the market today, which is why they are one of the most sought after brands by those who want to make a statement with their timepiece.
Cerruti 1881 offers you an array of different styles to choose from so you can find something that fits your personality perfectly. 
Their collections include everything from dress watches to sports watches and chronograph models as well as many others in between.
Are Cerruti 1881 watches Swiss made?
The Cerruti Gents Watch Swiss Made Collection is made with a Stainless Steel case, Leather strap and a Sapphire Crystal.
The Cerruti Gents Watch has a stainless steel case, leather strap and is water resistant to 50 meters (165 feet). The model is available with a quartz movement and has a 38mm diameter case. 
This makes it small enough to be considered elegant but large enough to be masculine. If you want something bigger, there is also a 42mm version available in the same collection.
Cerruti 1881 watches come in many different styles and designs. You can also choose between different materials such as leather or stainless steel.
This brand is known for its unique design features like the skeletonized dials on some models that make them easier to read than other timepieces. 
Cerruti uses high quality materials when manufacturing their products so each one will last for years to come.
Where is Cerruti 1881 made?
Cerruti 1881 is made in Italy. The brand's founder, Nino Cerruti, was born in Livorno, Italy, but he spent most of his early life in Corsica. He returned to Florence at age 18 and began working as a tailor's apprentice. 
After serving in World War II and working as an assistant to a tailor for several years, Cerruti founded Cerruti in 1881 in 1967. 
The brand expanded over the next several decades, including a partnership with the Giorgio Armani Group in the 1990s that helped the company grow internationally.
The brand is often thought of as a French fashion house with its roots in Italy. As of now, Cerruti is manufactured or assembled in China.
Conclusion:
When it comes to luxury, certain brands speak for themselves. By using these kinds of brands as the standard, other companies are able to identify how far from that standard they are. 
Whether you're looking at loyalty, exclusivity, price, expertise, authenticity, or any combination of these things, Cerruti 1881 fits the bill as a luxury brand.