7 For All Mankind, founded in Los Angeles in 2000, established itself as one of the best luxury denim brands and brought denim to the forefront of fashion.
It immediately became a favorite of celebrities, influencers, and bloggers all around the world because of its sophisticated designs and exceptional fit.
Moreover, because of their luxurious materials, sophisticated designs, and signature stitch work, many people turned to their products. Their elegant products enhanced the genre, marking a pivotal time in fashion history that continues to influence 7 For All Mankind's creative approach.
It is now a global brand offered in the world's most prestigious luxury clothing sectors, high-end shops, many branded retail stores, and online merchants, including the brand's own e-commerce site, spanning four continents.
With its heightened fashion denim sensibility, environmental attitude, and new fabrics, 7 For All Mankind continues to dominate the sector.
The brand changed the world of jeans by using only the highest quality materials and customizing them to have a flexible and comfortable fit, hence gaining more and more popularity
Is 7 For All Mankind a Designer Brand?
7 for all Mankind's unique use of fabrics, fit, and finishes in denim immediately gained a following. The brand has now expanded into athletics, men's wear, children's wear, footwear, and accessories during the last twelve years.
They use innovative and elegant designs to manufacture their products that have become Hollywood's elites, stylists, and fashion editors favorites.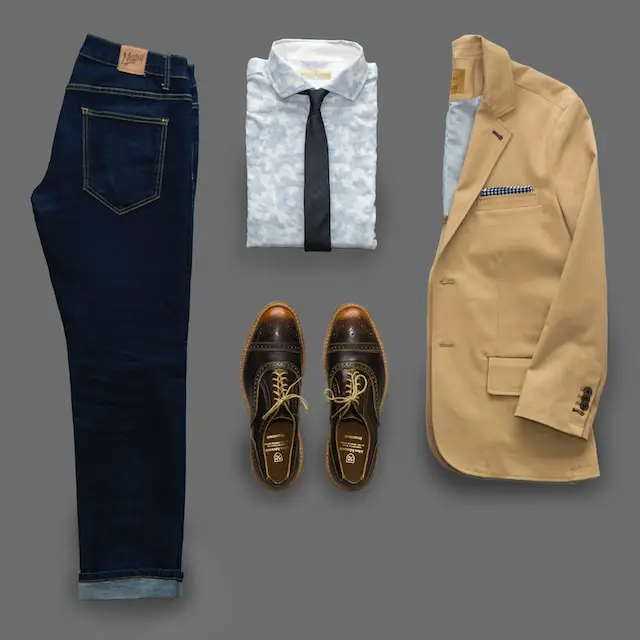 They are a global retailer with over 100 stores across North America, Europe, Asia, and the Middle East, and sell their products to luxury and high-end stores and boutiques all around the world. In short, they sell their sophisticated articles to anyone who's looking for designer products.
As 7 For All Mankind approaches its second decade, it is the market leader in premium denim and continues to set new industry standards as a hybrid fashion and innovation brand.
They make sure they produce something that no other brand has ever done before. Their work became famous as soon as the celebrities in LA caught on, which is a big part of their appeal.
The unique motifs on the back pocket have become another prized fashion status indicator that speaks without saying anything.
Additionally, since their introduction, both men and women celebrities have endorsed the jeans, including top actors and actresses, who helped popularize them.
They've also used celebrities like Ashton Kutcher, James Franco, and Zoe Saldana in their advertisements, which is a pretty big deal.
Is 7 For All Mankind a Good Brand?
7 for All Mankind, based in Los Angeles, is regarded as one of the first brands to sell jeans as a luxury item.
They make high-quality, designer jeans that are comfortable enough to be worn seven days a week by employing high-quality fabrics and shaping their jeans to have a comfortable and flexible fit, which is why it is considered a good brand.
In addition, their products are hypoallergenic and do not harm your skin, and you can wear them all day every day.
Many famous celebs and artists endorsed their products including, Kim Kardashian, Ashton Kutcher, Emma Stone, Zoe Saldana, and Jennifer Lawrence.
It is a designer brand that makes sure only creative, innovative, high-quality, and beautifully crafted products are sold to its consumers. This dedication has earned them a reputation as the city's most luxurious brand.
Are Seven 7 Jeans Good?
Jeans are a popular fashion choice for many people. Jeans transcend class, gender, race, age, and geography, but they weren't always the fashion democratizers they are now. They have a fascinating history that reflects the social and political context of the time.
Seven 7 Jeans is noted for its outstanding fits, fine quality, handcrafted embellishments, and innovative designs as one of LA's most competitively priced premium denim labels.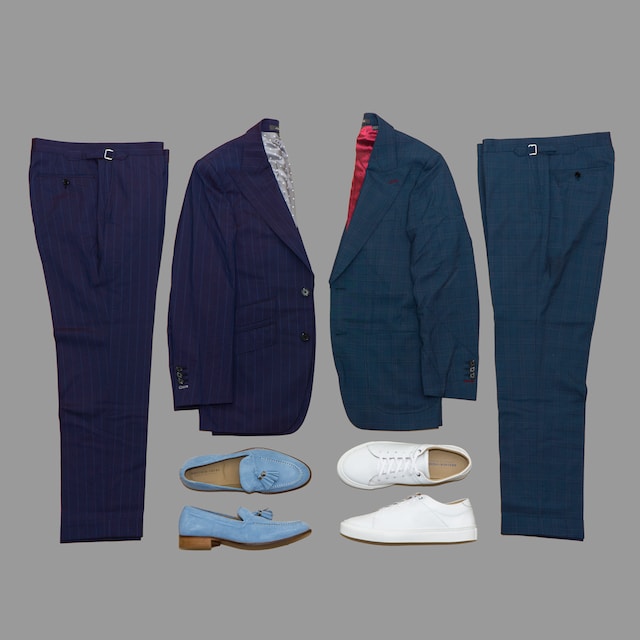 The brand is all about looking good in your clothes and feeling good in your own skin, making sure their products satisfy all their customers. 
Since they manufacture high-quality, designer jeans that are comfortable enough to be worn seven days a week, their jeans are considered good and endorsed by famous celebs, which is a pretty big deal.
Additionally, their Jeans are known for their comfortable fit, amazing quality, handcrafted details, and flexibility.
Their jeans are so comfy that you can wear them seven days a week, hence the name of the brand.  If you are looking for flexible, sophisticated, and soft jeans, they are definitely the one!
Who Is 7 For All Mankind Owned By?
In the fall of 2000, Michael Glasse, Peter Koral, and Jerome Dahan launched 7 For All Mankind. It is based in Los Angeles, which revolutionized the denim business.
The founders established that a luxury garment required fabric innovation, unmatched fit, and meticulous attention to detail.
They pioneered a new way of wearing denim, redefining jeans as a classy option suitable for any occasion. The premium denim industry had been formed by working with luxurious fabrics, designing refined styles, and focusing on minor elements, such as delicate stitch work, with 7 For All Mankind jeans leading the way.
The denim brand immediately gained popularity, earning the nickname 'Sevens.' Moreover, their rear pocket became a symbol of style, fashion, and innovation.
Their jeans became popular among celebs, influencers, bloggers, stylists, and the Hollywood elite. Now, they own 100 retail stores across four continents and also sell online in 18 different countries.
The fabrics that they use and designs have set the benchmark for the luxury denim market, from the ultra-lightweight fabric to flexible fits, they keep their shape wash after wash.
Additionally, the firm has made considerable progress since announcing its objective of making 80 percent of its products sustainable by 2023 and has now turned two of its most popular styles into sustainable clothes.
In conclusion, since its inception in Los Angeles in 2000, 7 For All Mankind has established itself as one of the top luxury denim brands, bringing denim to the forefront of fashion.
Because of their exquisite designs and great fit, they quickly became a favorite brand among celebs and influencers all over the world.
Website: https://www.7forallmankind.eu
Also, don't forget to check out this article on "is Daniel Wellington a luxury brand."