Cargo pants were first designed in the 1930s for the British armed forces. The Boys and Girls brand gave the pants a second life in the 1990s, but they quickly faded away.
But now cargo pants are getting popular in the fashion world, due to high-end manufacturers bringing them back into the spotlight.
Cargo pants are basic pants that have two or more pockets and a drawstring or canvas belt, which may or may not be included.
These pants are comfortable and attractive, and they are perfect for outdoor work or holding a mid-afternoon snack. Cargo pockets are not as hidden as hip pockets on most pairs of pants.
Instead, they extend in an unattractive manner and are typically secured with huge buttons or zippers. Simply speaking, cargo pants are those with a pocket beneath the hip pocket.
There is no denying that these chino cousins with six or more pockets are comfortable to wear, but do they fit in the workplace? It all depends on your line of work and whether or not your boss will allow it.
Let's take a closer look to determine if cargo pants are a good choice for business casual. Even if you change your mind, we have some other options too.
Can You Wear Cargo Pants As Business Casual?
Cargo pants have returned, and they're just as useful and fashionable as your favorite pair of jeans. Men's rugged, outdoorsy pants with military roots are gaining popularity in the fashion world. As a result, men's cargos are an excellent option for your next wardrobe transformation.
Even if cargo pants are comfortable and in trend, they are still considered casual wear and are not really suitable for business or smart casual wear.
But still, it all depends on your industry and whether or not your office has a flexible dress code.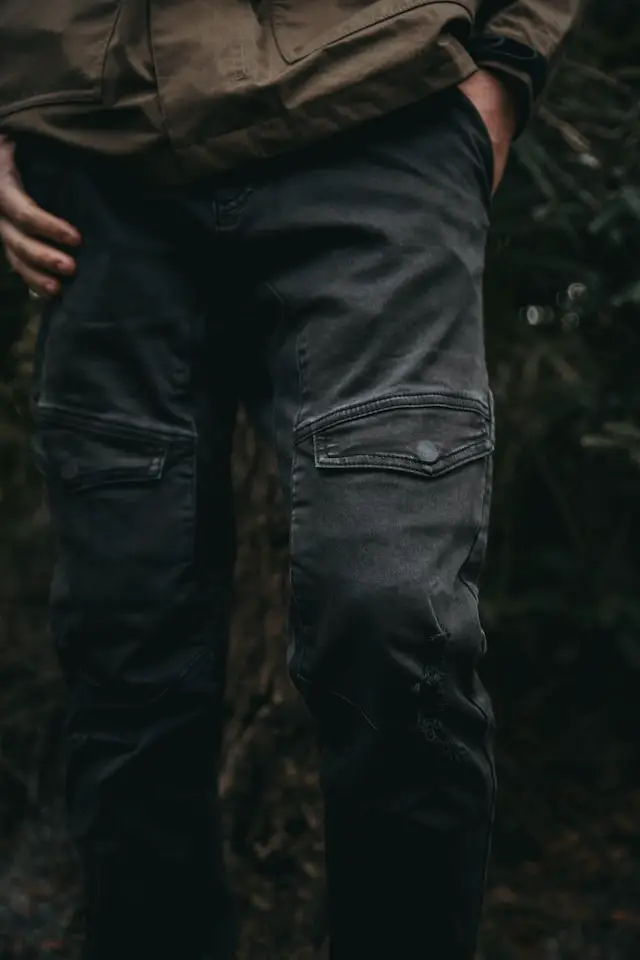 Always double-check the requirements for your company's dress code. Depending on the industry, employers will have different attitudes toward cargo pants.
Some workplaces require ties and slacks, while others may take a more flexible approach. If you are fortunate enough to work for a small company with a relaxed dress code, feel free to wear cargo pants to work.
Fortunately, cargo pants seem to be gaining popularity in the professional sector as well, as many companies have begun to relax their dress codes, and working remotely is becoming more common in many fields.
Because of their attraction, cargo pants are a genuine alternative to jeans. They go with jackets and heels, as well as sandals and T-shirts, so you may wear them to work on nearly any given day.
Can You Wear Cargo Pants To Office?
Cargo pants are not really suitable for business casual wear because they are too informal. The baggy fit, multiple patch pockets, and huge belt loops all contribute to this.
Besides that, we can't deny the fact that cargo pants are comfortable and versatile because they work as well with sandals and a dress shirt as they do with a blazer and heels.
It can still fit in some offices where they allow casual pants which makes it possible for you to wear them at work.
And if your office is one of them and you want to style cargo pants for your office look then we have some tips for you.
You can go for muted colors such as white, brown, cream, black, and grey for your cargo pants. Personally speaking, I would go for khaki green and safari camel shades.
A nice belt, tucked-in dress shirt, and a muted color blazer are also a good idea to style with cargo pants.
The cargo pants taper at the ankle, so if you wear the same color shoes, the outfit will turn out great.
What Type Of Pants Are Business Casual?
For men, some modern offices allow to wear jeans, but going for dress slacks or chino pants (also known as khakis) will keep you inside your dress code guidelines. Khakis are a very multipurpose garment in a business casual look, as they may be worn with both formal and more casual shirts.
Instead of the rumpled chinos you roll up and wear to the beach, the pants should have a flat front for a clean, fitted look. Pants should be made of cotton, wool is also fine whereas rayon, silk, and linen should be avoided.
Depending on how bold your office is, try to keep to plain or neutral-colored slacks like black, brown, grey, khaki, or dark hues like blue or green.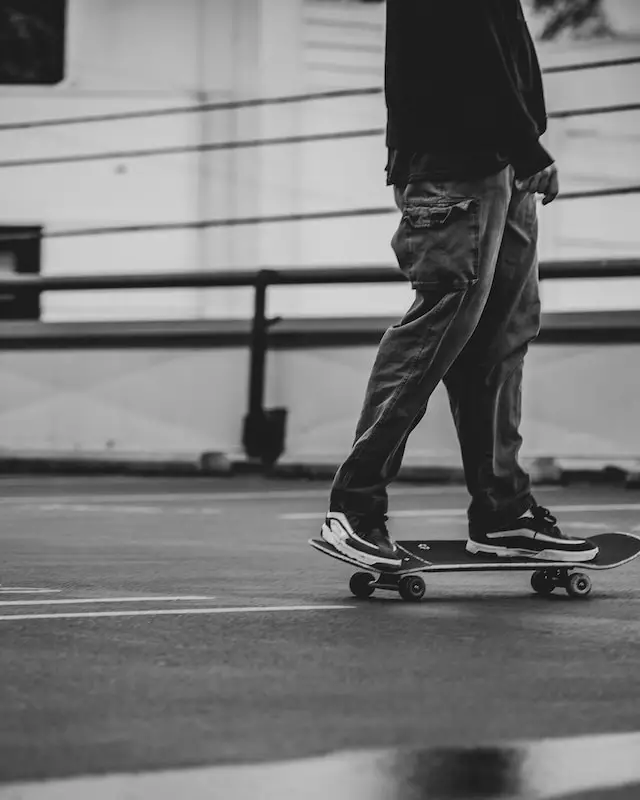 Pants with bright hues like red, yellow, or purple should be avoided. And also no white or camouflage. Always wear a belt in the same neutral tones as the rest of your outfit.
When it comes to pant length, your pants should reach the top of your shoe or a little longer, but not so far that they gather at your feet.
For females, dress pants, chinos, suit pants, tailored, or wide-legs, are always suitable. Jeans are also allowed in some offices, but make sure to verify your office's dress code requirements.
Bright colors or printed pants are sometimes appropriate, but it's still a good idea to check the environment in your company first.
Are Cargo Pants OK For An Interview?
If you are going for an interview, even if you are wearing a tie, cargo pants or jeans should never be worn with a jacket. Cargo pants have a lot of pockets, which makes them appear too casual. It's better to be on the safe side when you are giving your first impression.
Wear elegant slacks or dark colored pants instead of cargo pants for your interview. A knee-length or midi-length skirt can also be worn by women.
Regular khakis with a coat and tie are also an option. Just keep in mind to press them. An interview should never be attended with wrinkled clothing.
Dress pants, khakis, slacks, or corduroy pants are all acceptable options. The ideal colors are black and grey. 
Also, don't forget to check out this article on Are Open Toe Heels Business Casual?.